San Juan De Los Terreros
San Juan De Los Terreros is the easternmost village of Andalucía. The coastal village is made up of numerous bays and coves, almost all with sandy beaches. The village has recently seen a considerable amount of development, most of it tastefully done, and as a result there is now a flourishing tourism trade, albeit still on a small and relatively quiet scale.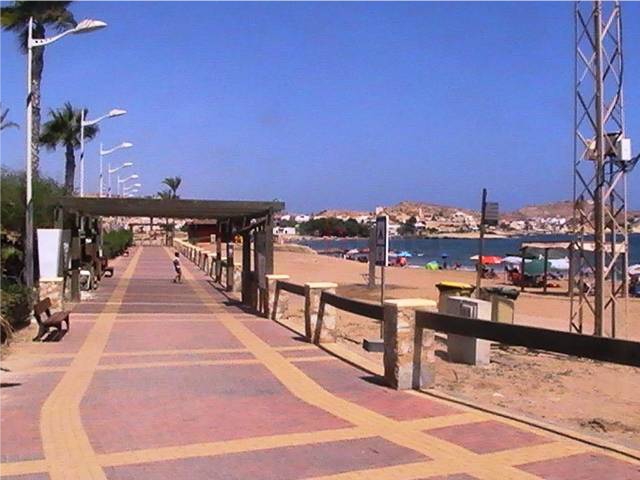 San Juan de los Terreros is just a couple of miles along the coast south of Aguilas. This area is located between the hills and sandy beaches fringing the Mediterranean, and it contains a handful of restaurants, bars, and shops. Festivals are also plentiful throughout the area- the largest being in nearby Aguilas every February. The Resort has supermarkets, chemist, restaurants, tapas bars, coffee shops, ice-cream parlours, and a medical centre. It also has a Nightclub during the summer months and a garden center. An open market takes place during the summer each Sunday morning. This picturesque village has become a paradise for many divers because of its excellent waters and location along a beautiful bay. The small coves in San Juan de Los Terreros are surrounded by traditional fishermen's cottages in the natural coastline where the best beaches of the Almeria coast can be found. More than 1,500 houses are situated along 10 kilometres of coast. A volcanic island, cliffs, and hidden coves are located along the coast.